The Billy Plan (Le Plan Billy) - From Idea to Action
CoronaSTAVELOT.com
Thanks for visiting!
To translate this page, select your
language from the dropdown menu below:
Servez-vous de ce traducteur si besoin.
A response to my letter to the Belgian Army for more information linked to
Part 3 of the Billy Plan - NATO & The Army.
Here is the response from Guy BECKERS,
Lieutenant-Colonel
Commandant militaire de la Province de LIEGE
Bonjour Docteur,
Je vous remercie pour cette proposition.
Je suis le commandant militaire de la province de Liège.
Après avoir consulté les experts, la voie à suivre est de transférer cette demande via votre Bourgmestre qui après analyse la fera remonter vers le gouverneur qui pourra analyser si cette proposition est faisable dans son plan au niveau provincial et qui, s'il l'estime utile, peut exprimer un besoin vers le conseil national de sécurité ce dernier décidera de qui fait quoi et si c'est opportun.
Si la Défense était interpellée, je serais taské pour cette mission et désignerais l'unité.
Cette procédure permet à cette crise qui est gérée au niveau national, d'éviter toute interaction malencontreuse pouvant être générée par des initiatives personnelles aussi bonnes qu'elles soient.
Cela peut paraître long mais cela est en fait très rapide et nécessaire car la Défense met ses moyens à disposition de l'état qui juge des priorités.
Best Regards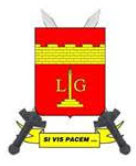 ---------
My Reply :
Bonjour Lieutenant-Colonel BECKERS,
Commandant militaire de la Province de LIEGE
Merci beaucoup pour votre réponse rapide.
Je partagerai certainement les informations que vous avez fournies avec ceux de Stavelot personnellement concernés par ces événements indésirables liés à un taux d'infection toujours croissant ici.

J'ai noté et ferai de mon mieux pour suivre les étapes que vous avez exposées.
J'espère ainsi encourager le mouvement sur la voie de l'acceptation de mon projet pour la ville où je réside, et le plus tôt possible.

Dans l'espoir de pouvoir un jour travailler personnellement avec vous et ceux sous vos ordres.
Respectueusement,
William O'Neill
à Stavelot
29 octobre 2020
---------
And his response
You're welcome.
Bonne soirée
Best Regards
---------
I have translated his letter and my reply to English for those who do not speak French.
Hello doctor,
Thank you for this proposal.
I am the military commander of the province of Liège.
After consulting the experts, the way forward is to transfer this request via your Mayor, who after analysis will send it back to the governor who can analyze whether this proposal is feasible in his plan at the provincial level and who, if he considers it. useful, can express a need to the National Security Council, which will decide who does what and if it is appropriate.
If the Defense were called upon, I would be tasked with this mission and designate the unit.
This procedure allows this crisis, which is managed at the national level, to avoid any unfortunate interaction that can be generated by personal initiatives, however good they may be.
It may seem long, but it is in fact very fast and necessary because the Defense places its resources at the disposal of the state which judges priorities.
---------
What does this teach us?
This is an an example of outreach with a positive response.
For those who feel disappointed that the Lieutenant-Colonel did not appear on my doorstep, flanked by a company of troops in full combat gear and an Ordnance Unit, you should not be.
It's not how the world works.
He has laid out a path to follow. And on that path no one should or can walk alone if it is to lead to success.
His reminder to pass this through the Powers That Be in our city is most important.
He has laid out several steps. Each may become a permanent stopping point.
Or, a point of facilitation to the next crucial step.
Never forget to be greatly encouraged by the smallest positive response.
If you don't feel it, it won't happen.
Nothing succeeds like success.
---------
Here is an additional related note from Ludivine Dedonder, Belgian Defense Minister.
She had placed this in a Facebook post on October 24:
"
Sur mon initiative, le Conseil des Ministres a décidé de mettre la Défense en appui dans la lutte contre la COVID-19.
Il s'agit de la mise à disposition de personnel médical et paramédical, de transport médical et de distribution logistique. L'ensemble des ressources disponibles, non engagées dans des
opérations militaires, seront mobilisées.
"𝑶𝒏 𝒑𝒆𝒖𝒕 𝒑𝒂𝒓𝒍𝒆𝒓 𝒅'𝒖𝒏𝒆 𝒎𝒐𝒃𝒊𝒍𝒊𝒔𝒂𝒕𝒊𝒐𝒏 𝒈𝒆́𝒏𝒆́𝒓𝒂𝒍𝒆 𝒅𝒆 𝒍𝒂 𝑫𝒆́𝒇𝒆𝒏𝒔𝒆 𝒅𝒂𝒏𝒔 𝒍𝒆 𝒄𝒐𝒎𝒃𝒂𝒕 𝒄𝒐𝒏𝒕𝒓𝒆 𝒍𝒆 𝒗𝒊𝒓𝒖𝒔. 𝑼𝒏𝒆 𝒏𝒐𝒖𝒗𝒆𝒍𝒍𝒆 𝒇𝒐𝒊𝒔, 𝒏𝒐𝒔 𝒇𝒐𝒓𝒄𝒆𝒔 𝒂𝒓𝒎𝒆́𝒆𝒔 𝒅𝒆́𝒎𝒐𝒏𝒕𝒓𝒆𝒏𝒕 𝒍𝒆𝒖𝒓 𝒄𝒂𝒑𝒂𝒄𝒊𝒕𝒆́ 𝒅𝒆 𝒓𝒆́𝒂𝒄𝒕𝒊𝒐𝒏 𝒆𝒕 𝒅𝒆 𝒎𝒐𝒃𝒊𝒍𝒊𝒔𝒂𝒕𝒊𝒐𝒏 𝒓𝒂𝒑𝒊𝒅𝒆𝒔 𝒆𝒏 𝒔𝒐𝒖𝒕𝒊𝒆𝒏 𝒂̀ 𝒍𝒂 𝒑𝒐𝒑𝒖𝒍𝒂𝒕𝒊𝒐𝒏" "
Which I again translate :
"On my initiative, the Council of Ministers decided to support the Defense in the fight against COVID-19."
"This involves the provision of medical and paramedical personnel, medical transport and logistics distribution. All the resources available, not committed to military operations, will be mobilized.

🗣 "𝑶𝒏 𝒑𝒆𝒖𝒕 𝒑𝒂𝒓𝒍𝒆𝒓 𝒅'𝒖𝒏𝒆 𝒎𝒐𝒃𝒊𝒍𝒊𝒔𝒂𝒕𝒊𝒐𝒏 𝒈𝒆́𝒏𝒆́𝒓𝒂𝒍𝒆 𝒅𝒆 𝒍𝒂 𝑫𝒆́𝒇𝒆𝒏𝒔𝒆 𝒅𝒂𝒏𝒔 𝒍𝒆 𝒄𝒐𝒎𝒃𝒂𝒕 𝒄𝒐𝒏𝒕𝒓𝒆 𝒍𝒆 𝒗𝒊𝒓𝒖𝒔. 𝑼𝒏𝒆 𝒏𝒐𝒖𝒗𝒆𝒍𝒍𝒆 𝒇𝒐𝒊𝒔, 𝒏𝒐𝒔 𝒇𝒐𝒓𝒄𝒆𝒔 𝒂𝒓𝒎𝒆́𝒆𝒔 𝒅𝒆́𝒎𝒐𝒏𝒕𝒓𝒆𝒏𝒕 𝒍𝒆𝒖𝒓 𝒄𝒂𝒑𝒂𝒄𝒊𝒕𝒆́ 𝒅𝒆 𝒓𝒆́𝒂𝒄𝒕𝒊𝒐𝒏 𝒆𝒕 𝒅𝒆 𝒎𝒐𝒃𝒊𝒍𝒊𝒔𝒂𝒕𝒊𝒐𝒏 𝒓𝒂𝒑𝒊𝒅𝒆𝒔 𝒆𝒏 𝒔𝒐𝒖𝒕𝒊𝒆𝒏 𝒂̀ 𝒍𝒂 𝒑𝒐𝒑𝒖𝒍𝒂𝒕𝒊𝒐𝒏"
I would say that Minister Dedonder's promise as stated above, and her plan, is exactly what Part 3 of the Billy Plan, is after. Now we just need to create the perfect fit.
UPDATE :
And the next morning after my article ...
The Mayor calls in the Troops !
The Billy Plan Today - October 29 >>>>>>>>>>
<<<<<<< The Biily Plan explained: the Overview
<<<<<<< The Billy Plan - Index to related articles
Membres qui aiment ce contenu
⨯
Inscrivez-vous au blog
Soyez prévenu par email des prochaines mises à jour
Rejoignez les 10 autres membres